The Legend Returns
Hidden deep in the woods, HellsGate is a multi-level mansion filled with secret passages, giant slides, ghastly secrets, undead abominations, really nervous groundskeepers and a darkness that the gate can no longer contain! This is not just a haunted house, it's an adventure!
Since you were a kid, you've heard about the haunted house with the giant slide, the one hidden out in the woods, the one where you can win your money back, but you were never able to find it... until now! It's HellsGate Haunted House in Lockport, IL.
Find the Key and your ticket is free!
This Halloween season, don't just go to any haunted house, go on an adventure! If you are looking for Chicago's best haunted house, the scariest haunted house in Illinois, then you must travel through the zombie-infested woods and across the Lost Souls Cemetery to find HellsGate Haunted House.
---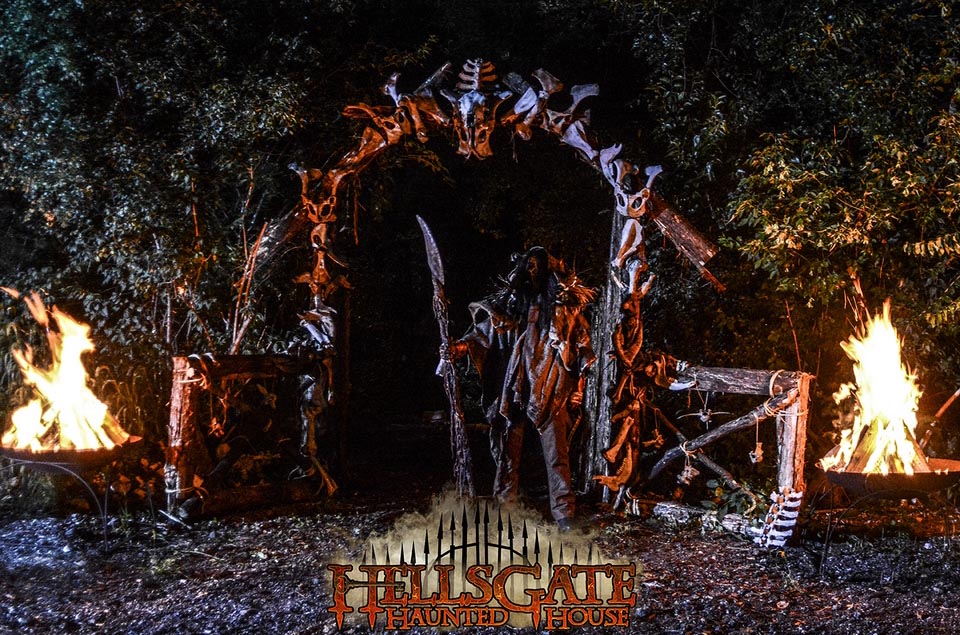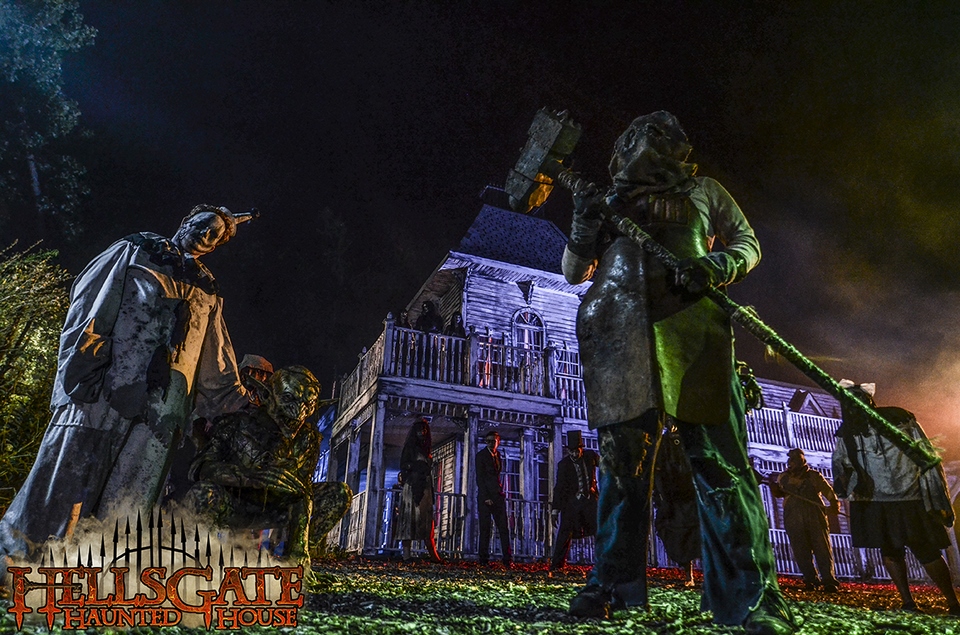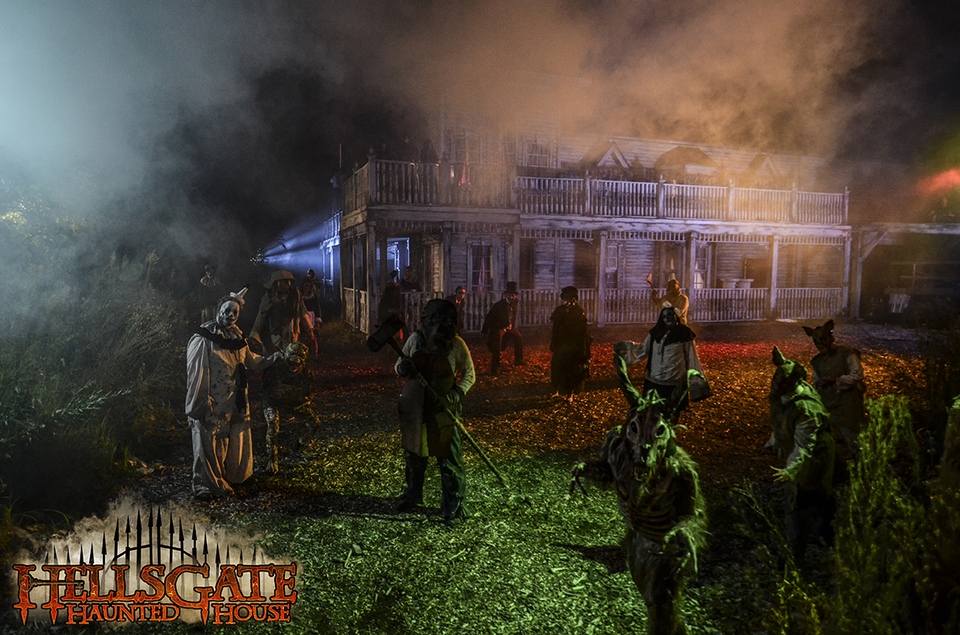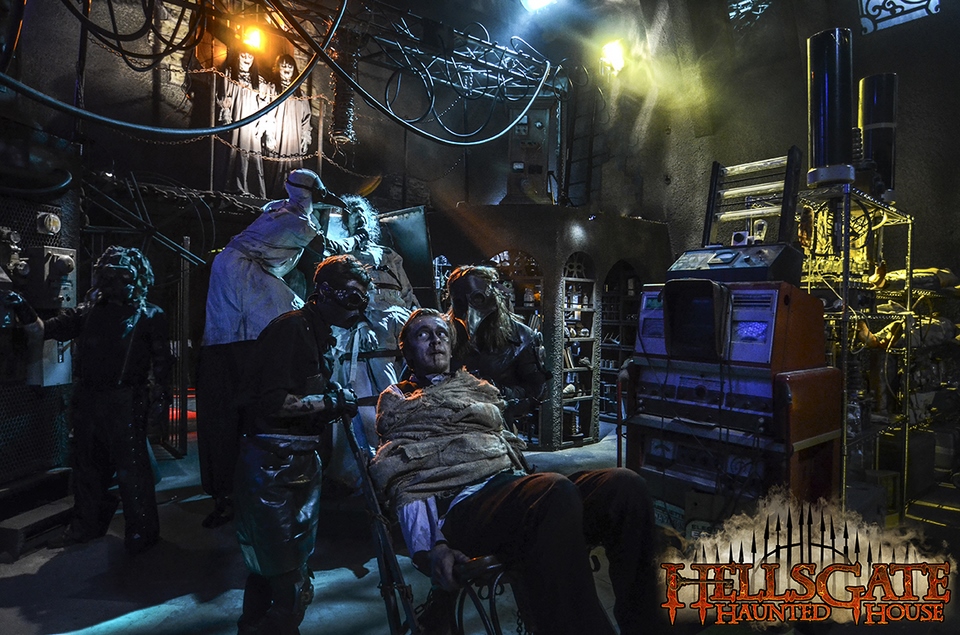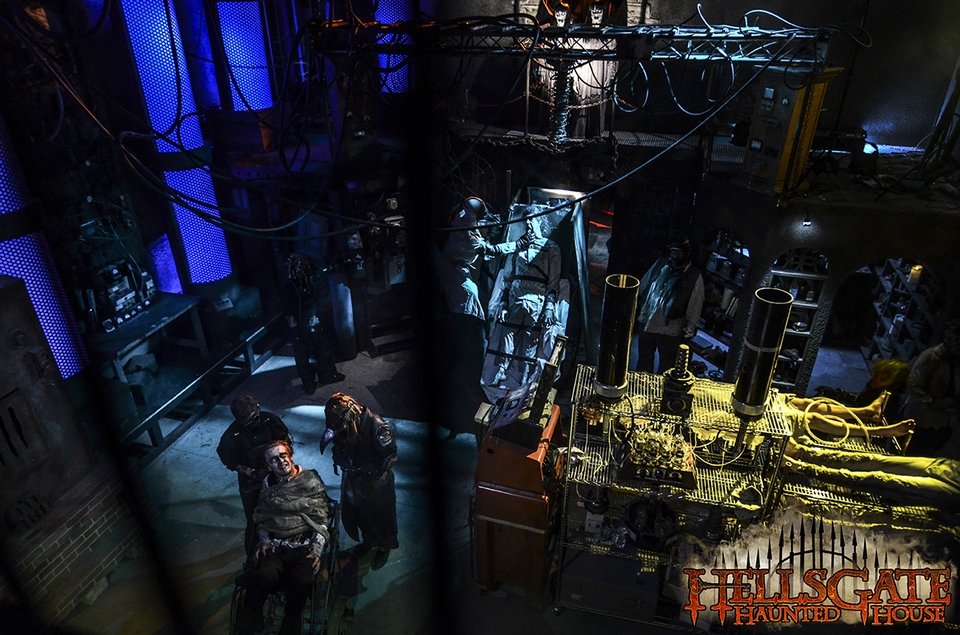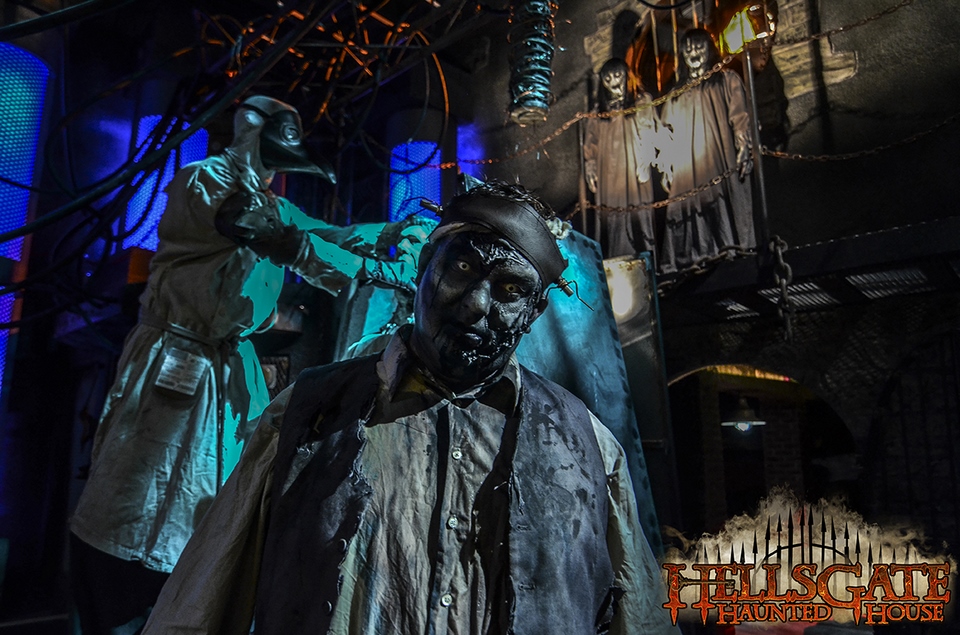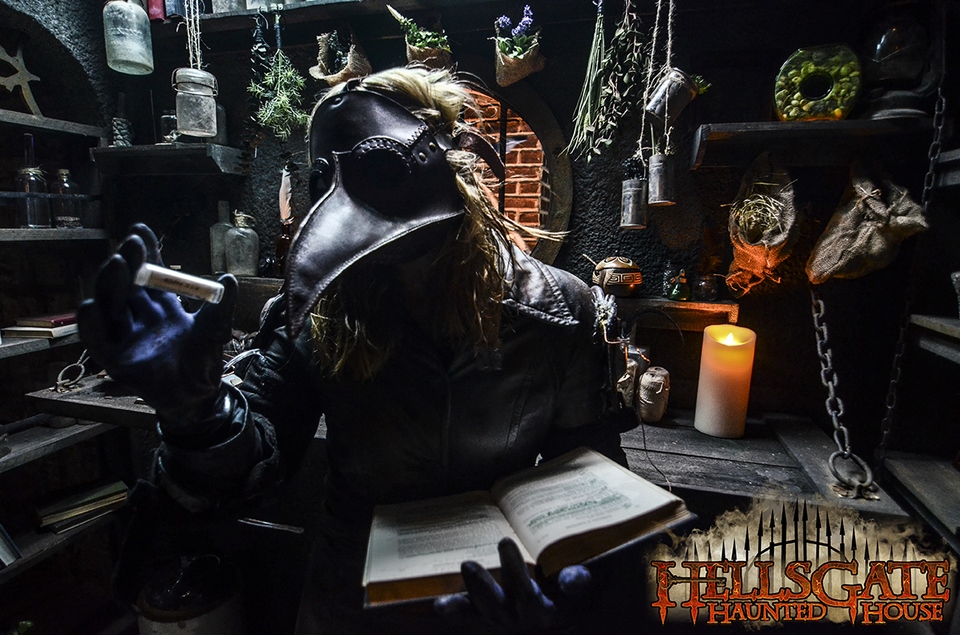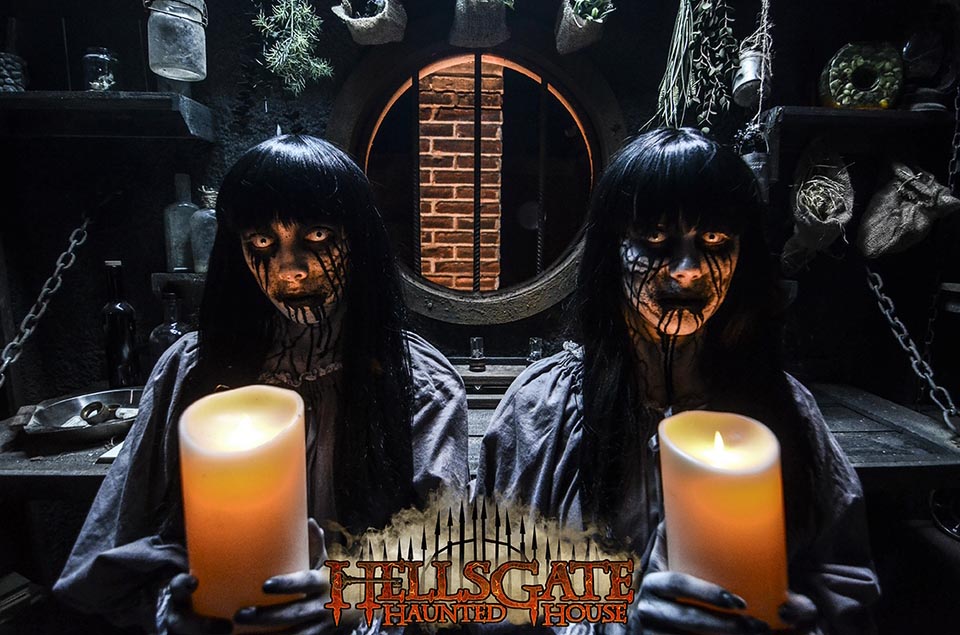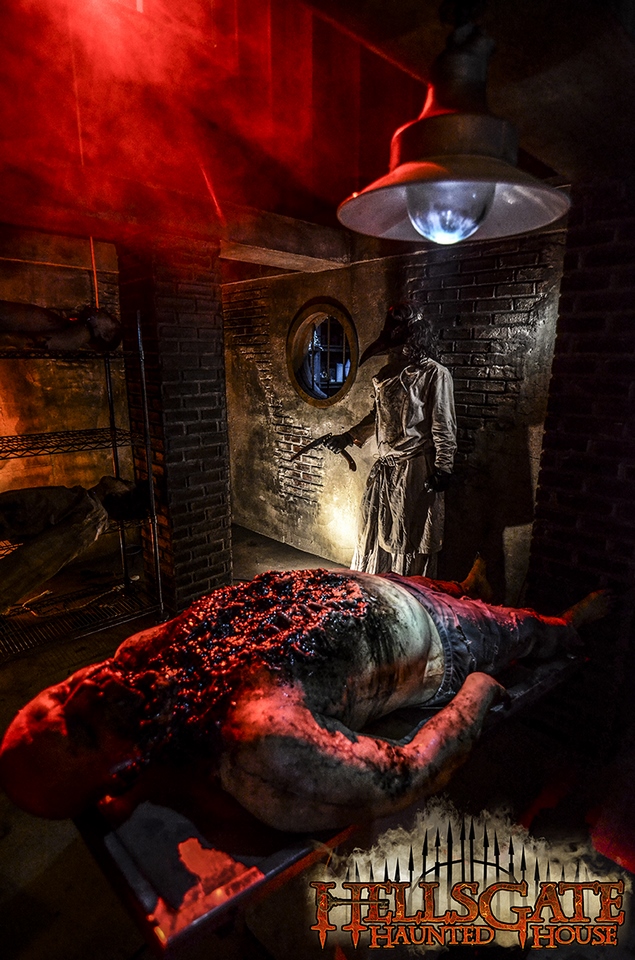 ---
---
News & Updates
Map of the Grounds at HellsGate
09/26/2016 :: 03:28 PM
This map of the grounds at HellsGate won't help you, but at least you'll know where you expired. Click it to see it bigger.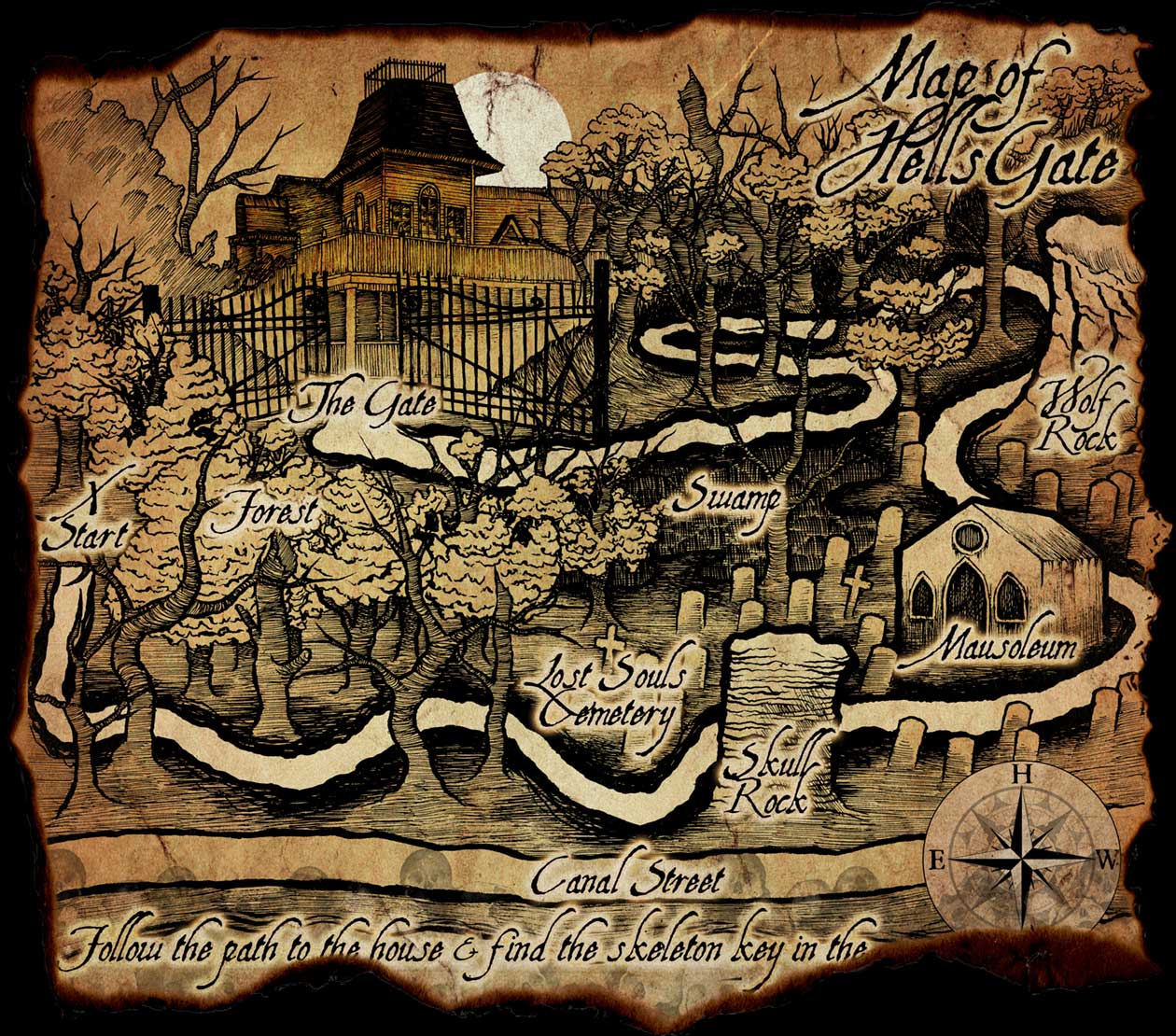 How to Make Guts! | Days of the Living Dead, Season 7, Episode 2
09/21/2016 :: 04:54 PM
Our resident Terror Teacher Jillian shows you how to make GUTS! GLORIOUS GUTS! More specifically, super-cheap DIY fake intestines - affordable and fun set dressing for your haunted house!

Waking a Legend: The Making of HellsGate | Days of the Living Dead Season 7, Episode 1
09/13/2016 :: 12:21 PM
The Zombie Army crew spent 2015 working insane hours and pushing themselves to the limits to build a revolutionary new haunted attraction, HellsGate Haunted House, only to find themselves unable to open for the Halloween season due to... reasons they still can't disclose. Now it's 2016 and The Gates are finally ready to open... but there may be something besides actors lurking in these haunted halls!
---